How can I get Jamb Expo or Jamb runs for this year's Jamb? Are they Expo for JAMB? How can I get or subscribe to Jamb Answers?
The questions above are what most of Jamb aspirants has been asking lately as Jamb examination is around the corner.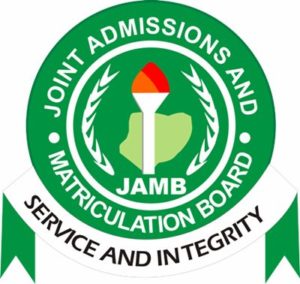 I don't think there is anybody that don't know what an Expo is, but in case if there is any, am going to explain or define what an Expo is, before proceeding to tell you why you should think less of looking for Jamb Expo or Runs or Not even use it at all.
Simply, Exam Expo is a form of Exam Malpractice.
For my own definition, Exam Expo is a form of external Answers to an exam questions supplied illegally without the Examiners Notice or Knowledge.
Why you shouldn't use Expo or Runs for JAMB
You are here because you want to score high in JAMB. If so, Checkout how you can high in JAMB here.
Jamb Runs or Expo has excelled during previous Examinations especially during the Pencil Paper Type (PPT) exam where questions are printed on papers and supplied from Exam headquarter of each state to different centers where the exam will be taking place.
Nowadays, Technology has advanced to a different level and Jamb examination is now done using Computers (CBT). One significant improvement to curb Jamb examination malpractice using the CBT process is that no candidate will have exactly the same question with another candidate closest to him or her.
The latest development from Jamb is that questions Will Now be deployed each exam session. This means that the candidates who wrote exam during the morning session will not have the same questions with those who will be writing during the afternoon session. This also means that even the operators at the CBT centers will not have access to the questions of each of the session (Morning or Afternoon) before the exam as fresh questions Will be scheduled prior to the exam.
If those Expo or Runs agents who are going to send answers to a candidate during the exam will not be able to have access to the questions, how can they be able to send you correct answers to questions they did not see?
Since each session has its own different questions, how will they have the time to solve all the questions and send to you within 2 hours even if they manage to have access to the question which may not even be possible due to changes that JAMB has made to ensure that less or no Exam Malpractice is involved.
They were able to have access to last year CBT questions does not guarantee that they will do so this year. A saying has it that "Once beaten, Twice Shine". What that means is that due to high advancement in technology, Jamb may have discovered the means through which those runs men got access to previous years questions and they may have closed it completely to block access from external Source without the knowledge of them.
This is the reason why only few people out of the numerous candidates who use Jamb runs or Expo score up to 200 in JAMB whereas others fail and still come back next year to buy another Jamb form because they were supplied wrong answers to wrong questions.
Those who prepared for the exam always perform excellently as they can see the questions and guess the correct answer from the options even if they don't know the Exact answer to that particular question.
My advice is, Even if you are going to depend on Expo or Runs, try and study hard for the exam in case things go wrong or unexpectedly.
But if possible, forget about Jamb runs or Expo and study your books very well.