Do you want to know if JAMB change of institution and course for 2020 has started? If that is what you are interested in, then continue reading this article as i have answered the questions on whether JAMB change of course and JAMB change of institution form for 2020 is out.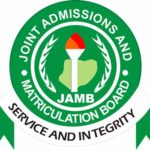 Before we proceed to talk more on JAMB change of institution/course, let us briefly talk about what JAMB change of course/institution is all about.
About JAMB Change of Course/Institution
This is an error correction program developed by the management of the Joint admission and matriculation board (JAMB) for candidates who initially applied for admission into a particular school or course to be able to change from that initial school (institution) to another school and from that initial course to another course of interest.
So whether you made a mistake and selected the wrong institution or wrong course during JAMB registration or your JAMB score is not enough to gain you admission in the institution or course of choice, you can do a JAMB change of institution or change of course to another school or course respectively.
Has JAMB Change of Course/Institution Started?
YES. JAMB change of course and institution for 2020 has started. So interested or affected candidates can now proceed to change from one institution to another or from one course to another.
To find more details about JAMB Change of course/institution, click here.