The ND admission list of the Federal Polytechnic Auchi (Auchi Poly) for 2019/2020 academic session is out. The procedures and instructions to check Auchi Poly admission list can be found below.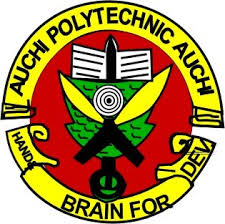 Has Auchi Poly Released her ND Admission List For 2019/2020? Is Auchi Poly Admission List Out? Yes. The general public are hereby informed that Auchi Poly ND admission list for 2019/2020 academic session has been released. Those who participated in Auchi Poly admission screening exercise can now proceed and check if they names are among those considered for admission.
Other Auchi Poly Latest News
How to Check Auchi Polytechnic ND Admission List – Method 1
Select your programme of study i.e. ND.
Select your department.
Select your course of study.
After you have selected the above information just as shown in the image below, click on "Check Admission Status".
Finally, click on 'Check Admission List' to access your Auchi Poly Admission Status and another page which contains the names of those offered admission just like the one below will display.
Scroll through the list to check your name.
Note:
If you found your name on the list, go to your department for clearance,to determine if you are qualified,if cleared proceed to accept offer of admission online and follow the procedure for payment of admin charges. Proceed to register for your courses online, then print copies of the registration form and submit two(2) copies to your school officer. Your admission will be cancelled if you are not registered within two(2) weeks.
All admitted students are required to do Acceptance and pay Administrative charges. All New and Returning Students are required to login into the students Control Panel, Print and Fill the Tertiary Institution Social Health Insurance Programme (Print Form) and submit same to Auchi Poly Cottage Hospital
Successfully admitted candidates should login to the JAMB CAPS website, click"ACCEPT" or "REJECT" to indicate acceptance or rejection of the admission offer.
How To Check AUCHI Poly Admission Status On JAMB CAPS Portal – Method 2
Login to your Jamb profile with your username and password.
Scroll down then locate and click the '

Check Admission Status

' tab.
Select

your Exam year

and Enter

your registration number

in the required columns.
Finally, click on '

Check Admission Status

' to access your AUCHI POLY admission status.
For more detailed guidelines to check AUCHI Poly admission status on JAMB CAPS, Click here.
Auchi Poly Admission Guide
This is to help all those who has been offered admission by Auchi Poly with procedures to successfully process their admission and avoid making mistakes that would cost them the admission offered to them. Congratulations to those who has been offered admission.
If you have not been offered admission, don't loose hope. see a Programme you can apply to and gain admission into 200 level.
Steps To Take After Been Offered Admission In The Federal Polytechnic Auchi (Auchi Poly)
For those offered admission, Now you will need to check for the following and get it ready for your admission clearance and registrations.
Check for the amount that Auchi Poly is paying as acceptance Fee for the admission offered to you. Note: If you don't pay acceptance fee, it means you have rejected the admission offered to you and you will be denied that privilege.
Also Check Auchi Poly Schools Fees to see how much it is and try and get it ready as soon possible as it will be required immediately after paying your acceptance fee. See The Federal Polytechnic Auchi (Auchi Poly) School Fees Here
Get the required documents ready for your registration and clearance into your new School, Faculty and Department.
Read the School's rules and regulations to avoid falling a victim of any act that is against the school code of honor throughout your stay in the school cause that would be disastrous for you.