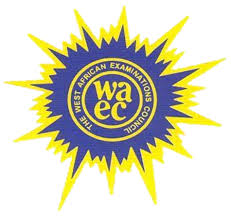 The West African Examination Council (WAEC) has announced its plans to have the WAEC GCE Examination (Waec For Private Candidates) Conducted twice every year.
The above notice is scheduled to take effect comming 2017 and a more detailed statement on that is found below:
This was made known by the council Registrar, Dr Iyi Uwadiae, who interacted with newsmen at the Registrar's Staff Appraisal Committee meeting held on Wednesday in Accra, Ghana.
He added that the West Africa Senior School Certificate Examination (WASSCE) for private candidates known as the November/December diet for private candidates will now be conducted in January/February and August/September.
He said the measure is to ensure that many private candidates, who desire the certificate for various purposes, will have the opportunity of writing the examination and acquire the certificate.
He also added that they have concluded arrangements to commence next year. He noted that this development will not affect that of May/June, that remains once a year for all schools candidates.
He concluded by saying this is part of its mandate to render qualitative service to all member nations, the council is looking forward to a more rewarding 2017.