When is RUGIPO resumption date for 2020/2021? If you want to know when Rufus Giwa Polytechnic will be resuming academic activities for the current session then you are going to benefit from this post created primarily for updates on RUGIPO resumption date.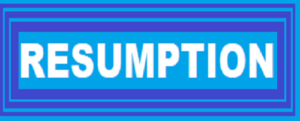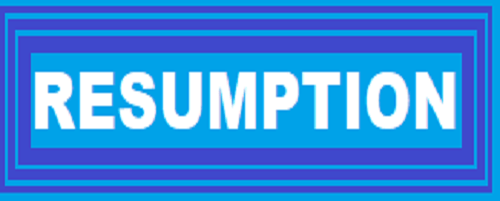 Sequel to the introduction made above, the general public are hereby informed that RUGIPO resumption date for 2020/2021 academic session has been announced by the management of the Rufus Giwa Polytechnic.
I know you are much eager to see when RUGIPO will be commencing academic activities and you are going to get just that. Before then, let us give a brief background information on Rufus Giwa Polytechnic.
About Rufus Giwa Polytechnic (RUGIPO)
First of all, the Rufus Giwa Polytechnic is popularly known as RUGIPO. Rufus Giwa Polytechnic is one of the polytechnics in Nigeria located in Owo, Ondo State, Nigeria. It is among the best polytechnics in Nigeria that was established/founded in 1979.
RUGIPO Resumption Date
January 18, 2021.
Rufus Giwa Polytechnic will resume on the 18th of January, 2021.
Highlights of such Protocols with which staff members are also to comply are listed below:
1. Compulsory wearing of Nose Mask everywhere on Campus, noting that any individual who does not wear a Nose Mask will be denied entry
2. Possession of Pocket-size Hand Sanitizer for personal and regular use
3. Hand washing with soap at the School Gate before entry.
4. Observation of social/physical distancing
While wishing our students a safe return to the Institution from their various places of stay
members of the Polytechnic Community are to note the directives of the Rector as stated above for appropriate compliance.
GBENGA ADEMILUYI
Director, Academic Affairs
You can find update on the resumption date of Rufus Giwa Polytechnic above. However, the federal government of Nigeria has given the authorisation for all institutions in Nigeria to remain closed until January 18, 2021.
Bearing that in mind, RUGIPO resumption date will be as scheduled above if there is no strike action. So if there is no strike is in play, RUGIPO will resume January 2021, if not, then it will be as from February 2021 or beyond.
We are going to update this page as soon as a fixed resumption date for Rufus Giwa Polytechnic is officially made public by the management. Until then, keep on checking this page for update on RUGIPO resumption date.