When is Redeemer's University resumption date for 2020/2021? If you want to know when Redeemer's University will be resuming academic activities for the current session then you are going to benefit from this post created primarily for updates on Redeemer's University resumption date.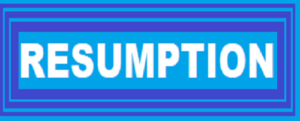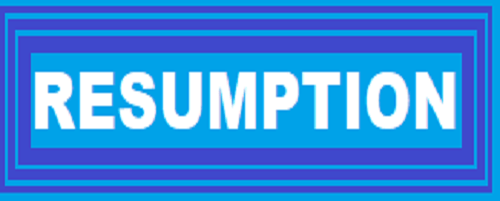 Sequel to the introduction made above, the general public are hereby informed that Redeemer's University resumption date for 2020/2021 academic session has been announced by the management of the university.
I know you are much eager to see when Redeemer's University will be commencing academic activities and you are going to get just that. Before then, let us give a brief background information on the school.
About Redeemer's University
Redeemer's University is one of the private universities in Nigeria located in EDE, off Gbongan – Oshogbo Road, Osun State, Nigeria. It is among the best private universities in Nigeria that was established/founded in 2005.
Redeemers University Resumption Date
January 18, 2021.
Redeemers university will resume as from 18th of January, 2021.
This is to inform all students of Redeemers university that Online lectures for 200-400 level students have been scheduled to commence from Monday, 11th January 2021.
Currently, the resumption date of the Redeemer's University is updated above.
Note: Students will only be allowed on campus with proof of payment of at least 40% of the fees for the new academic session.
COVID -19 GUIDELINES
In line with the guidelines of the National Universities Commission, all students will undergo necessary COVID – 19 test on arrival and any students with possible sign of infection will be referred to the appropriate certified government agency for further examination and treatment.
Once on campus, student will not be allowed to leave until vacation and visit by parents and outsiders will not be permitted.
Students are expected to come along with their COVID-19 Safety Kits – at least
5 washable face masks and 3 pocket size hand sanitizers. In addition, every student must pay a sum of Fifteen Thousand Naira (N15,000.00) Only into the account, RUN Health Centre (ZENITH BANK 1014258900), for COVID-19 Screening test. Evidence of this payment will be required at the gate.
Students should note that in view of the prevailing circumstances induced by the Covid-19 pandemic, physical distancing would be observed in every aspect of our engagement on campus. They will, therefore, be expected to fully cooperate with the University for their Safety and that of all other members of the University Community. Further necessary briefing will be provided as soon as such becomes necessary.
The University Management wishes all students safe arrival from their various destinations.
Thank you.
Signed
Mr. Olukayode Akindele
Registrar & Secretary to Council
We are going to update this page as soon as changes are made to the resumption date for Redeemer's University. Until then, keep on checking this page for update on Redeemer's University resumption date.