What are the JAMB Recommended Textbooks for Literature in English? If you are interested in Literature in English textbooks recommended by JAMB for use in preparing for JAMB examination especially for Literature in English subject then this post will benefit you.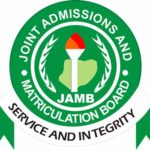 Sequel to the information provided above, let me quickly make an announcement to all JAMB candidates who will be writing Literature in English in the upcoming JAMB examination that the recommended textbooks to be used in preparing for Literature in English is now available.
Other JAMB Resources That May Interest You
JAMB Recommended Textbooks For Literature in English
Let us go straight to the point; the JAMB recommended textbooks for Literature in English are:
1. ANTHOLOGIES
Gbemisola, A. (2005) Naked Soles, Ibadan: Kraft
Hayward, J. (ed.) (1968) The Penguin Book of English Verse, London Penguin
Johnson, R. et al (eds.) (1996) New Poetry from Africa, Ibadan: UP Plc
Kermode, F. et al (1964) Oxford Anthology of English Literature, Vol. II, London: OUP
Nwoga D. (ed.) (1967) West African Verse, London: Longman
Parker, E.W. (ed.) (1980) A Pageant of Longer Poems London: Longman
Senanu, K. E. and Vincent, T. (eds.) (1993) A Selection of African Poetry, Lagos: Longman
Soyinka, W. (ed.) (1987) Poems of Black Africa, Ibadan: Heinemann
2. CRITICAL TEXTS
Abrams, M. H. (1981) A Glossary of Literary Terms, (4th Edition) New York, Holt Rinehalt and Winston
Emeaba, O. E. (1982) A Dictionary of Literature, Aba: Inteks Press
Murphy, M. J. (1972) Understanding Unseen, An Introduction to English Poetry and English Novel for Overseas Students, George Allen and Unwin Ltd.
Jerry A. (2018) Sorters and Sortees Ibadan, Kraftgriots.
Jerry A. (2018) Specks In Our Eyes Ibadan, Kraftgriots.
That is all we have for JAMB recommended textbooks for Literature in English; if you want to know the topics you can read in JAMB for Literature in English, See JAMB Syllabus for Literature in English here.