Are you interested in GSU academic calendar for 2021/2022? If you are looking for GSU academic calendar for 2020 then am very happy to inform you that GSU academic calendar has been provided here in this post.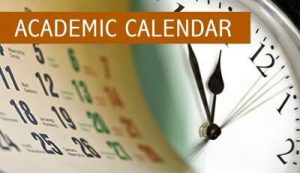 This is a notice to the general public as well as staffs and students of Gombe State University that GSU academic calendar for 2021 has been released by the management.
About GSU Academic Calendar
First of all, Academic calendar is a schedule of all of the events that occur in an academic year. These events may include examination dates, breaks, lecture periods, matriculation dates and other important events.
So, having said that, GSU academic calendar is simply a schedule of all of the events that will occur in Gombe State University for the academic year in question.
GSU Academic Calendar
Monday, 15th March – Saturday 1st May 2021 ›

 7 Weeks Lectures

Monday, 3rd May Saturday 15th May 2021 › 

2 Weeks Mid-Semester Break

Monday, 17th May Saturday 26th June 2021 › 

6 Weeks Lectures

Monday, 28th June Saturday 17th July 2021 › 

3 Weeks Examinations

Marking starts immediately with the commencement of the Examinations on 28th June 2021.
NB: All public holidays shall be observed as announced.
We are going to update this page as soon as any changes is made to GSU academic calendar by the management. Until then, continue checking this page and bookmark it for easy access to GSU academic calendar.