What are the JAMB Recommended Textbooks for Biology? If you are interested in Biology textbooks recommended by JAMB for use in preparing for JAMB examination especially for Biology subject then this post will benefit you.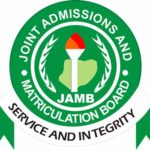 Sequel to the information provided above, let me quickly make an announcement to all JAMB candidates who will be writing Biology in the upcoming JAMB examination that the recommended textbooks to be used in preparing for Biology is now available.
Other JAMB Resources That May Interest You
JAMB Recommended Textbooks For Biology
Let us go straight to the point; the JAMB recommended textbooks for Biology are:
Ndu, F.O. C. Ndu, Abun A. and Aina J.O. (2001) Senior Secondary School Biology:
Books 1 -3, Lagos: Longman
Odunfa, S.A. (2001) Essential of Biology, Ibadan: Heinemann
Ogunniyi M.B. Adebisi A.A. and Okojie J.A. (2000) Biology for Senior Secondary Schools: Books 1 – 3, Macmillan
Ramalingam, S.T. (2005) Modern Biology, SS Science Series. New Edition, AFP
Stan. (2004) Biology for Senior Secondary Schools. Revised Edition, Ibadan: Heinemann
Stone R.H. and Cozens, A.B.C. (1982) Biology for West African Schools. Longman
Usua, E.J. (1997) Handbook of practical Biology 2nd Edition, University Press, Limited
That is all we have for JAMB recommended textbooks for Biology; if you want to know the topics you can read in JAMB for Biology, See JAMB Syllabus for Biology here.