Which is the Best State University in Nigeria? That's a popular question from Jambites or Secondary school leavers who are on the verge of Applying or registering for JAMB to to know The Best State University in Nigeria to apply for admission in, out of all the State Universities in Nigeria.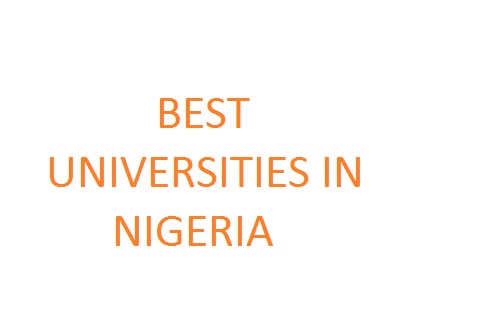 Interested persons are hereby this notice informed that the list of top ten (10) best state universities in Nigeria has been updated below.
Do you want to apply for admission in a State University either as a First choice or Second choice institution? Are you still confused on the State University to apply for as you probably don't know the best one to choose?
If so, we are here to guide you in making the right choice of University to apply for admission into, out of all the state universities we have in Nigeria.
The Best state University we selected for this article has ranked really well in previous years among the Best Universities in Nigeria. Also See Universities that Accept Second Choice Here.
STATE UNIVERSITIES
State Universities unlike Federal Universities are owned, financed and mostly managed by the State Governmental Authorities.
In times of Hierarchy of Universities in Nigeria, State Universities comes second after Federal Universities followed by Private Universities.
THE BEST STATE UNIVERSITY IN NIGERIA
The all time Best State University in Nigeria is the Lagos State University which has ranked among the best in previous years of Nigerian University ranking which is why its making the the top of our List.
TOP TEN BEST STATE UNIVERSITIES IN NIGERIA
1. Lagos State University (LASU)
2. Afe Babalola University (ABUAD)
3. Ladoke Akintola University of Technology (LAUTECH)
4. Olabisi Onabanjo University
5. Rivers State University of Science and Technology
6. Adekunle Ajasin University (AAUA)
7. Ebonyi State University (EBSU)
8. Niger Delta University (NDU)
9. Ekiti State University (EKSU)
10. Osun State University (UNIOSUN)