"JAMB is not an exam of the intelligent ones; it's an exam of the smart ones". That's why you see some persons who seem to be intelligent score low in JAMB whereas those who seem not to be intelligent, score high in JAMB.
If you have any question or enquiries, call 08083123612.
And you wonder; why is that so? Well, the answer is simple. The intelligent one was not smart whereas the not-so intelligent one was very smart.
A smart student knows that, JAMB Past Questions are the key to succeeding and scoring high in JAMB which may also likely translates to gaining admission.
You may wonder, Why so?  Well, the answer is simple; JAMB has been setting questions for more than 20 years now across many subjects and they are out of new questions to set from those subjects.
The subjects doesn't change each year or get an update. Since JAMB has been setting questions for years, they have exhausted and set questions across each section/part of each subject. Since those sections/part does not change the next year and they must set questions from that part; all they do is modify they previously set questions (past questions) and bring it out again. E.g: In Chemistry, NaCl is still salt since 1990 till 2020 and will not change.
So it is for other subjects, the informations don't change with years.
Therefore, it is Compulsory for those who want to score high, that they play smart and get The BENTENBLOG Jamb CBT APP.
The JAMB CBT App will help you in two major ways:
It will provide you access and expose you to about 17,000+ JAMB past questions and answers across 24 subjects that you can study without internet access (offline).
It has a full summary and questions/answers from JAMB Novel; Sweet Sixteen.
It has EXAM and MOCK mode which is exactly like the real JAMB CBT Exam. You can use it and test yourself to see how prepared you are for JAMB and it will show your score after each EXAM or MOCK you take on the app.
It has Competition mode where JAMB candidates can answer JAMB questions on the app and the highest person gets to win from 10,000 to up-to 50,000 where as for some others, they are rewarded with airtime.
Download Links
It is free to download, however, it is good for you to Activate The App for Unlimited Access to all the Questions and answers.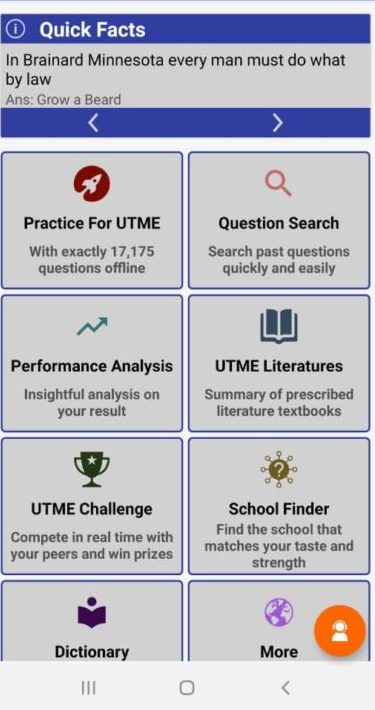 Key Features Of BENTENBLOG CBT App
Contains 17,000+ Questions Offline – practice authentic UTME past and model questions from 24 subjects with detailed explanations.
Practice By Topics – gain mastery of any topic by practicing questions from any topic of interest.
Summary of 16 JAMB prescribed literature textbooks – study literature textbooks and practice over 1000 likely questions
Dictionary – get definition of over 92,000 words offline.
School Finder – using School Finder is by far the easiest way to know JAMB requirement for any course in Nigeria
Voice (Text-To-Speech) – you can listen to questions and explanation in an interesting way.
Offline Chatbot – chat with Clara to find answers to most requests using our custom built Chatbot technology with amazing artificial intelligence
Educational Games – have fun while learning with our fascinating games
Does Not Expire – continues to function as long as your device stays alive!
No Subscription Fee – once activated, forever activated for all subjects!
Download Links