How much is UNIUYO school fees for new and returning students 2020/2021? If you are interested in UNIUYO school fees for new and old students then am very happy to inform you that we have dedicated this post to providing you University of Uyo school fees.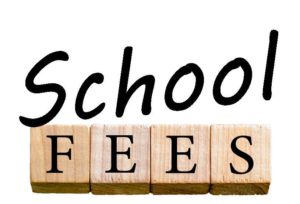 This is a notice to the general public as well as both new and returning students of University of Uyo that UNIUYO school fees for new and old students has been scheduled and published here on this page. Without further ado, proceed to check UNIUYO school fees below. You can also check out List Of Federal Universities In Nigeria and Their School Fees.
UNIUYO School Fees
UNIUYO Tuition Fee is Free. The breakdown of other charges are as follows:
S/N
ITEMS
NEW STUDENTS
RETURNING STUDENTS
1.
Tuition
Free
Free
2.
Caution
N2,000
NIL
3.
Examination
N2,500
N2,500
4.
Tertiary Institution Social Health Insurance Programme (TISHIP)
N2,000
N2,000
5.
Student Handbook
N 500
NIL
6.
Student Union Dues
N 500
N 500
7.
Games/Sport
N 700
N 700
8.
Library
N2,000
N2,000
9.
General Studies Registration Handbook
N3,250
N1,000
10.
Student Union Constitution/Books
N 400
NIL
11.
X-Ray/Lab Test
N2,500
NIL
12.
Personal Accident Insurance Scheme
N 400
N 400
13.
Identity Card
N1,000
NIL
14.
Laboratory (For Science and Science Related Courses students)
N2,000
N2,000
15.
Utilities/Services
N5,000
N5,000
16.
Screening/Verification of Results
N1,000
NIL
17.
University Calendar
N 500
NIL
18.
Clinical Fees (Pharmacy/Medical Students)
N5,000
N2,500
19.
Workshop fees (Engineering and Environmental Studies)
N2,000
N2,000
20.
Production Fees/Studio (Communication Arts, Theatre Arts, Music)
N5,000
N5,000
21.
Finance Charge
N1,000
N1,000
22.
Database Charge
N2,000
N2,000
23.
ICT Project
N3,000
N3,000
24.
Development Levy
N20,000
N20,000
25.
Facility Management
N5,000
N5,000
OTHER SUNDRY CHANRGES

Accommodation/Bed Space *

N 500
N 500
Entrepreneurial Studies I 8i II **
N2,000
N2,000
Hostel Maintenance *
N8,000
N8,000
Clinical Students Hostel Charges ***
NIL
N20,000
*
Payable by those given hostel accommodation.
**
Payable by 200 Level UTME students and new Direct Entry students only.
***
Payable by Clinical students given hostel accommodation.
We are going to update this page as soon as any changes is made to UNIUYO school fees by the management. Until then, continue checking this page and bookmark it for easy access to check UNIUYO school fees.