Are you interested in studying in one of the Federal Government Colleges in Nigeria? If so, am very happy to inform you that the Federal Government College also called Unity Colleges admission form (NCEE Form) for 2019 academic year is currently available.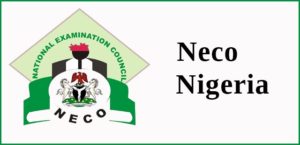 The management has released the instructions and procedures to successfully buy and apply for the National Common Entrance (NCEE) Examination for 2019.
The Federal Government colleges entrance examination is usually handled and conducted by the National Common Entrance Examination (NCEE).
NCEE Registration Eligibility.
Final year Pupils of Primary Schools who shall NOT be less than 10 years or more than 13 years by September, 2019.
Other NCEE related posts
How to Apply for National Common Entrance Examination Online.
Parents/Guardians are to pay the registration fee of 2,500 Naira before they can register their candidate .
In order to register  candidate(s) for NCEE, Parents/ Guardians must:
Go to ncee.neco.gov.ng
Create an online account
Activate the account
Make payment
Register candidate(s)
Print photo card
The diagram below shows the flow of the registration procedure.
Note: Each centre has a maximum of 250 candidates. Once the centre is full, you can no longer select that centre.
Structure of National Common Entrance Examination.
The examination will consist of the following:
PAPER I
Part A – Mathematics and General Science
Part B – Quantitative and Vocational Aptitude
PAPER II
Part A – English and Social Studies
Part B – Verbal Aptitude
CLOSING DATE FOR REGISTRATION: The website will be closed 12.00 midnight of Wednesday 24th April 2019, with no further access to it.