Are you among those whom they JAMB result is not showing full or displaying half? Did you try checking your JAMB result on JAMB portal and its only showing you some part of it instead of the full JAMB result? if so, I am happy to inform you that i have outlined the steps you can take to solve your JAMB result not displaying fully (displaying half) problem.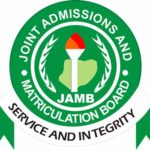 Are you seeing "You do not have any result or you did not register? See Why Here.
How To Make Your JAMB Result Display Fully
They are two known reasons why your JAMB result may not be displaying in full.
You are using your phone to check your JAMB result.
You are using a browser that does not have full JAVASCRIPT support.
What you need to do
First of all, If you are using a browser like Opera Mini to check your JAMB result, its either it doesn't display at all or displays partially. This is due to the non integration of full JAVASCRIPT in the browser.
JAMB website requires that your browser support JAVASCRIPT before you can be able to check details on their website.
So, switch to another browser; Google Chrome preferably and see if you are able to see your results in full.
However, if you have switched to a browser like Google chrome and its still not showing your JAMB result in full, you may have to check it on a Desktop or a Laptop or better still go to a Cyber Cafe and check it there.
As an addition to all the suggestions above, you will also to make sure the browser you are currently using does not block Pop-Up as it will be difficult to display your JAMB result.