Do you want to study Computer Engineering? Are you looking for JAMB or WAEC subject combination for Computer Engineering? If so, am happy to inform you that JAMB and WAEC Subject combination for Computer Engineering has been released and is now available.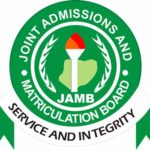 All JAMB and WAEC candidates who are interested in studying or having a career in Computer Engineering are hereby informed that JAMB and WAEC subject combination for Computer Engineering has been released.
What is Computer Engineering about?
Computer Engineers designs our software and hardware programmes that we use today on our gadgets and without them this things won't be available. We are living in a world where almost everything is being done with the use of technologies and to be able to keep up with that we nee computer engineers who are ready to work to keep us updated with the latest things.
Recommended Articles
Before you continue reading, check out the following:
JAMB Subject Combination For Computer Engineering?
For you to be on a safe side it is better if you aim for a score of 180 – 200 and above in JAMB UTME because anything short of that may deny you of Admission/Post UTME. Of course, if you have a score below 180, you can consider College of Education or Polytechnic.
JAMB subject combination for Computer Engineering are
English Language
Mathematics
Physics
Chemistry
WAEC (O Level) Subject Combination For Computer Engineering
The subjects needed to study Computer Engineering in WAEC must contain five (5) credit. This subject combination is also applicable to NECO AND GCE.
The O level subject requirement for Computer Engineering must include:
English Language
Mathematics
Physics
Further Mathematics
Chemistry
A trade subject
Places Where One can work with a Degree in Computer Engineering
Various Career opportunities in Computer Engineering include;
Software Tester.
Applications developer.
CAD technician.
Cyber security analyst.
Data analyst.
Database administrator.
Forensic computer analyst.
Game designer.
List of Universities in Nigeria Offering Computer Engineering.
Below contains various Universities in Nigeria that one can study Computer Engineering and they are as follows;
Covenant University Ota
Caritas University, Enugu
Elizade University, Ilara-Mokin
Federal University, Oye-Ekiti, Ekiti State
Igbinedion University Okada
Kwara State University, Ilorin (KWASU)
University of Lagos (UNILAG)
Ladoke Akintola University of Technology, Ogbomoso
Madonna University, Okija
Nile University of Nigeria, Abuja
Obafemi Awolowo University,Ile-Ife
Olabisi Onabanjo University, Ago Iwoye
River State University of Science and Technology
Michael Okpara University of Agricultural Umudike
Afe Babalola University, Ado-Ekiti – Ekiti State
Bells University of Technology, Otta.