Does Abubakar Tafawa Balewa University (ATBU) Accept Second (2nd) Choice Candidates? This is a question raised by lots of applicants or candidates who want to apply for admission in the Abubakar Tafawa Balewa University (ATBU) or those who have already applied for the school during JAMB registration.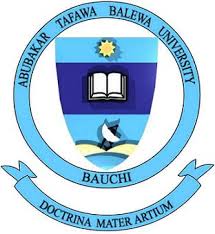 The good news is that JAMB Now Allows candidates to choose Universities as Second choice during registration, but the not so good news is that not all Universities or schools can be used as second (2nd) choice during JAMB Registration.
Before you Continue, See the Recommended Articles:
See The List of Courses Offered In ATBU Here
See ATBU Cut Off Mark For Admission Here
JAMB has selected the list of schools that can be used as second choice to better increase the chances that each Candidates have to be offered admission for the session.
This list of Universities selected by JAMB are the ones that applicants can easily get admission into.
Now, let's go back and answer the question which brought about this article which is:
Does ATBU Accept Those That Choose It as Second (2nd) Choice in JAMB? Or in Other Words, Does ATBU Offer Admission to Candidates who Choose It As Second Choice? YES. Another good news is that the Abubakar Tafawa Balewa University is among the selected schools that JAMB Choice as second choice universities.
See Other Schools that Accept Second Choice Here.
This means that candidates who meet ATBU Admission Cut Off mark or Minimum requirements for admission will qualify to participate in Their Screening exercise or Post-UTME.
Should the Second choice candidate who applied for ATBU meet the departmental cut off mark, he/she will be offered admission into the Abubakar Tafawa Balewa University to study the course in question.
So, candidates who scored high in JAMB can increase their chances of gaining admission by Applying to ATBU as Second choice after putting they desired university or school as first choice. See ATBU Latest News Here.