When is Achievers University, Owo resumption date for 2020/2021? If you want to know when Achievers University, Owo will be resuming academic activities for the current session then you are going to benefit from this post created primarily for updates on Achievers University, Owo resumption date.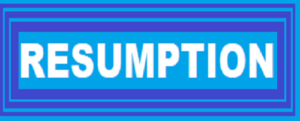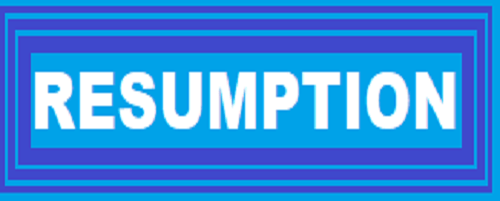 Sequel to the introduction made above, the general public are hereby informed that Achievers University, Owo resumption date for 2020/2021 academic session has been announced by the management of the university.
I know you are much eager to see when Achievers University, Owo will be commencing academic activities and you are going to get just that. Before then, let us give a brief background information on the school.
About Achievers University, Owo
Achievers University, Owo is one of the private universities in Nigeria located in Owo, Ondo State, Nigeria. It is among the best private universities in Nigeria that was established/founded in 2007.
Achievers University, Owo Resumption Date
September 6, 2021.
Achievers University, Owo will resume as from 6th of September, 2021.
Recall that the undergraduate students resident in Permanent Site of the University went on a rampage on the evening of Tuesday, 17th August, 2021 to demonstrate their displeasure on irregular supply of electricity on Campus.
The conduct of the students was very disappointing given the commitment of Management to the welfare of our students. This is in view of the fact that the rampage embarked upon by students led to a dent on the image of the University apart from the damages to the University's properties.
To forestall further damage and breakdown of law and order in the University, Management had to suspend academic activities and directed all students to vacate the University premises on Wednesday, 18th August 2021. The students have since complied with Management's directives.
Management has since embarked on comprehensive repairs and refurbishment of the affected generators to guarantee the supply of electricity in the usual hours as we are used to in the last 14 years:
 Hostel Area and College of Engineering: – 5:00 AM to 9:00AM and 7:00PM to 10:00PM every day. This shall be extended to 12:00 midnight during Semester Examinations.
 The entire academic area: – 9:00AM till 6:00PM Monday to Saturday.
(5) Management has therefore approved that students be recalled to resume to Campus in the weekend of 4th/5th September 2021.
(6) Before any student is admitted into the University campuses, he or she must submit the following:
(i) An undertaking to be of good behavior signed by the student and executed before a Clergyman, a Senior Public Servant, or a Legal Practitioner, who will also sign as a witness (Please download this form from the University's website or from any of the Student Platforms).
(ii) Evidence of full payment of all outstanding fees. (Ecobank Account, 5282011354 – for tuition)
(iii) Evidence of payment of ₦10,000 (Ten Thousand Naira only) reparation fees (payable by all students resident in the Permanent Site of the University only) to Ecobank Account, 5282039914.
(iv) Students must show at the university gate pairs of nose masks (washable or disposable) and a bottle of sanitizer, which must be used always on the campus.
(7) On resumption, revision lectures shall hold for two weeks (Monday 6th to Friday 17th September, 2021).
(8) The Second Semester examinations shall hold from 20th Sept to 2nd October, 2021.
(9) Commencement of next Academic Session remains 7th November, 2021 as originally scheduled.
(10) Management appreciates all our highly valued parents for their cooperation and understanding in these regards.
You can find update on the resumption date of Achievers University, Owo above. However, the federal government of Nigeria has given the authorisation for all institutions in Nigeria to remain closed until January 18, 2021.
Bearing that in mind, Achievers University, Owo resumption date will be as from January especially if ASUU strike is eased for the time being. So if ASUU strike is not in play, Achievers University, Owo will resume by January, if not, then it will be as from February 2021 or beyond.
We are going to update this page as soon as a fixed resumption date for Achievers University, Owo is officially made public by the management. Until then, keep on checking this page for update on Achievers University, Owo resumption date.