How much is AAU school fees for new and returning students 2022/2023? If you are interested in AAU school fees for new and old students then am very happy to inform you that we have dedicated this post to providing you Ambrose Alli University Ekpoma school fees.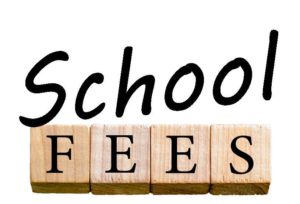 This is a notice to the general public as well as both new and returning students of Ambrose Alli University Ekpoma that AAU school fees for new and old students has been scheduled and published here on this page. Without further ado, proceed to check AAU school fees below. You can also check out List Of Federal Universities In Nigeria and Their School Fees.
AAU School Fees
AAU Ekpoma school fees starts at N34,500 for old students and N97,750 for new students.
See the breakdown below.
PROGRAMMES
OLD STUDENTS ONLY
NEW STUDENTS ONLY
FULL PAYMENT
FIRST INSTALLMENT PAYMENT
SECOND INSTALLMENT PAYMENT
1
Art, Social Sciences and Fine and Applied Arts
N34,500.00
N97,750.00
N49,625.00
N48,125.00
2
Economics, Public Administration, Business Administration and Banking & Finance
N40,000.00
N111,500.00
N56,500.00
N55,000.00
3
Natural Sciences, Agriculture and Education, physiology
N41,000.00
N113,500.00
N57,500.00
N56,000.00
4
Engineering, Natural Sciences (Microbiology and Computer Science), Architecture and Building
N45,000.00
N124,000.00
N62,750.00
N61,250.00
5
Medicine
N47,000.00
N161,500.00
N81,500.00
N80,000.00
6
Medical Laboratory Sciences, Anatomy, Nursing, Law and Accounting
N47,000.00
N129,000.0
N65,250.00
N63,750.00
7
Institute of Education
N40,000.00
N111,500.00
N56,500.00
N55,000.00
8
Concessional Fee
N10,000.00
9
Acceptance Fee: (NEW STUDENTS ONLY)
a
Medical Students (Medicine and Surgery)
N75,000.00
b
Others
N60,000.00
10
AAU Lapel/File
N800.00
11
Matriculation Gown Fee
N2,000.00
12
Students' Union dues
N1,000.00
13
AAU Student Welfare Assurance
N500.00
14
Library ID Card
N500.00
15
Use of Library / Library Guide Handbook
N500.00
NOTICE: All regular students (both old and new) are to please note that they are to pay their fees for the 2017/2018 academic session at the designated banks as stated below:
S/N
FACULTY
BANK
1.
Arts
First Bank of Nigeria Plc
2.
Education and Agriculture
Fidelity Bank Plc
3.
Natural Sciences and College of
Medicine and Management Sciences
Zenith Bank Plc
4
Engineering & Technology
Eco Bank Plc
5
Law
Keystone Bank Plc
6
Social Sciences
UBA Plc
7
Environmental Studies
Union Bank Plc
We are going to update this page as soon as any changes is made to AAU school fees by the management. Until then, continue checking this page and bookmark it for easy access to check AAU school fees.