Are you interested in Yobe State Local Scholarship? Do you want to know how to apply for YSSB local scholarship or bursary for 2020 on YSSB portal? if so, relax as this article has got you covered on how to apply for YSSB scholarship from the very start to the very end.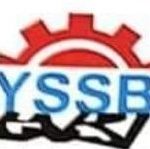 This is to inform all interested applicants that the Yobe State Local scholarship application form for 2020 session is currently out.
I know how important it is for you to apply for Yobe State scholarship. Because of that, I am going to provide you step by step guidelines to successfully apply for YSSB scholarship on YSSB portal.
For those who do not know what YSSB is all about, don't worry, i also got you. Below is a brief description on what YSSB is all about.
About YSSB Local Study Scholarship
YSSB is an acronym that stands for Yobe State Scholarship Board. This is a scholarship programme made available to indigenes from Yobe State by the state government.
Important Information on YSSB Local Scholarship
1. Yobe State Scholarship is for indigenes from across the 17 local Government Areas only; it is criminal for non indigenes to apply.
2. On the day of interview the applicant must appear before the Board with the originals and photocopies of the following documents.
All certificates and testimonials , etc
Birth Certificate or Statutory declaration of Age.
Admission letter and registration receipt
3. Applicants to note that employees of Federal, State and Local Government are not entitle to benefit the scholarship allowances again , therefore they should not complete this form for consideration.
4. Where an applicant is an employee of any of the three tiers of government, He/she must present a letter of leave without pay or acceptance of resignation from service in order to earn eligibility for scholarship allowance.
5. An applicant must ensure that the local government indigenisation is duly completed, sign and stamped by the chairman of his/her local government Authority , candidate who fails to comply will not be interviewed.
6. Any alteration on a credential must be countersign stamped by the officer issuing the document. ( Failure to comply would render the document invalid )
7. The referees named must be persons of standing integrity. Residing in Nigeria, to whom the applicant is well known but not related. One of these referees must be the principal of last school/college attended by the applicant. The consent of any person whom the applicant wishes to act as referee must be obtain before his name is entered on the Application form.
8. Student on distance learning programme and that of privately owned institutions are not eligible to apply.
Now that you know what YSSB is all about, let me give you a brief summary of some of the important updates below concerning Yobe State scholarship.
First of all, the YSSB application for 2020 has started and is scheduled to close on the 21st of February 2020.
How To Apply for YSSB Local Scholarship
Below, you will find the six steps to successfully apply for Yobe State local scholarship.
They are:
Deadline
 This exercise will close on Friday 21st February 2020.
 Only duly received applications will be considered for interviews and awards.