When is senior WAEC 2020 exam starting? When is senior WAEC going to start for 2020? When are we writing WAEC for 2020? Has WAEC been postponed? If you have any of the when is WAEC starting related questions above then you have come to the right place. In this post, i am going to answer your questions and tell you exactly when WAEC exam is going to start.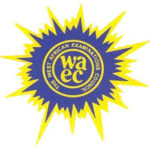 Has WAEC Been Postponed?
YES, WAEC has been postponed. Before we proceed, i want to officially inform all WAEC candidates that the previous WAEC starting date of 30th March, 2020 has been postponed by the management of the West African Examination Council (WAEC).
This postponement is due to the recent issue in the country concerning the Corona Virus outbreak. Because of this, the federal government has shutdown all institutions of learning in the country starting from the universities down to the primary and nursery school level.
So, When is WAEC 2020 Going To Start?
WAEC 2020 examination will start around May 2020 if the Corona Virus pandemic in the country is contained to an acceptable level.
However, due to the current situation mentioned above, No exact starting date has been scheduled yet for WAEC 2020 examination.
You can bookmark this page as we will keep on updating it for latest information concerning WAEC starting date for 2020.
Do you have any question? Tell me using the comment section below.