Can one combine two WAEC O-Level Result for admission into University, Polytechnic or Colleges of Education?
Can I use two WAEC Result of Different Years to gain admission?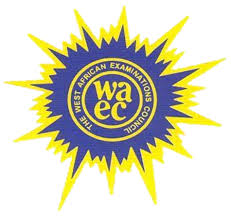 These are some of the questions raised by Aspirants who want to apply for admission into a tertiary institution in Nigeria. Before we answer that question, let's see some of the reason why the question is been asked. The main reason why people ask this question is because of the incomplete grades or deficiency in required grades for Subjects necessary for admission into a particular Course in the University.
When this happens especially if it's
WAEC result
, the person will have to sit for another examination so as to Credit the course he or she was unable to credit previously or get up to the required number of Credits for admission. Now let's answer the question of our discussion.
CAN ONE COMBINE TWO WAEC RESULT FOR ADMISSION INTO ANY INSTITUTION IN NIGERIA OR DO INSTITUTIONS ACCEPT WAEC AND WAEC COMBINATION?
If you have asked any of the questions above, then we are happy to inform you that
Any University which accept Two sittings for admission will as well accept combination of Two WAEC Result
.
However, Candidates are to Note that most universities requires
passing 5 Credit in O-Level Result at one Sitting or 6 Credits at Two sittings
in relevant areas to the course of study irrespective of different years in the certificate.
So, it is now left for candidates to verify using
JAMB Brochure
, whether the school they want to apply to is accepting TWO sittings for Admission before proceeding to use any two WAEC O-Level Result combination.