Are you interested in FUD academic calendar for 2020/2021? If you are looking for FUD academic calendar for 2020 then am very happy to inform you that FUD academic calendar has been provided here in this post.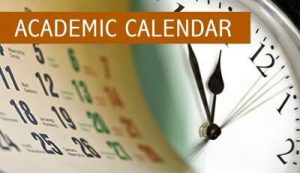 This is a notice to the general public as well as staffs and students of Federal University Dutse that FUD academic calendar for 2020 has been released by the management.
About FUD Academic Calendar
First of all, Academic calendar is a schedule of all of the events that occur in an academic year. These events may include examination dates, breaks, lecture periods, matriculation dates and other important events.
So, having said that, FUD academic calendar is simply a schedule of all of the events that will occur in Federal University Dutse for the academic year in question.
FUD Academic Calendar
1. Resumption of academic activities and revision in preparation for 1st-semester examinations – 1st February 2021
2. 1st-semester examinations 15th February – 13th March 2021
3. Semester lectures begins and marking of 1st semester examination scripts 15th March – 5th June 2021
4. 2nd semester examinations 7th June – 3rd July 2021
5. Marking of examination scripts and preparation of academic status 5th July – 31st July 2021
6. Inter sessional break, admission of new candidates for new session – 2nd August – 11th September 2021
7. Resumption for 2021/2022 academic session. This is on assumption that the 2020/2021 academic session should be cancelled in name – 15th September, 2021
Details of the calendar of academic activities for the remaining 2019/2020 academic session are as attached for the consideration of Senate.
Members of Senate are to also note that other details of statutory meetings of College/Faculty Boards, constituted Committees and events are to be filled in accordingly.
We are going to update this page as soon as any changes is made to FUD academic calendar by the management. Until then, continue checking this page and bookmark it for easy access to FUD academic calendar.