Find out the top best colleges in Canada for international students in this article! These institutions provide a top-notch education, a diverse student body, and a friendly environment for students from all over the world
Whether they are studying in the vivacious cities of Toronto and Vancouver or the stunning natural settings of Banff and Jasper. Begin the process of studying in Canada right away!
For international students seeking for an affordable degree, studying in Canada is a fantastic opportunity.
Both domestic and international students may afford Canada's affordable tuition prices. Also, you'll be studying in a highly developed nation in an English (or French!) setting.
The education system in Canada is respectable and similar to countries such as the U.K. and the U.S.
Because of the affordable tuition, the ease and comfort of living, and the excellent reputation of the universities, many international students decide to study in Canada.
These are 10 inexpensive institutions in Canada for international students, plus one extra free one, for those looking for reasonably priced degrees.
Why Study in Canada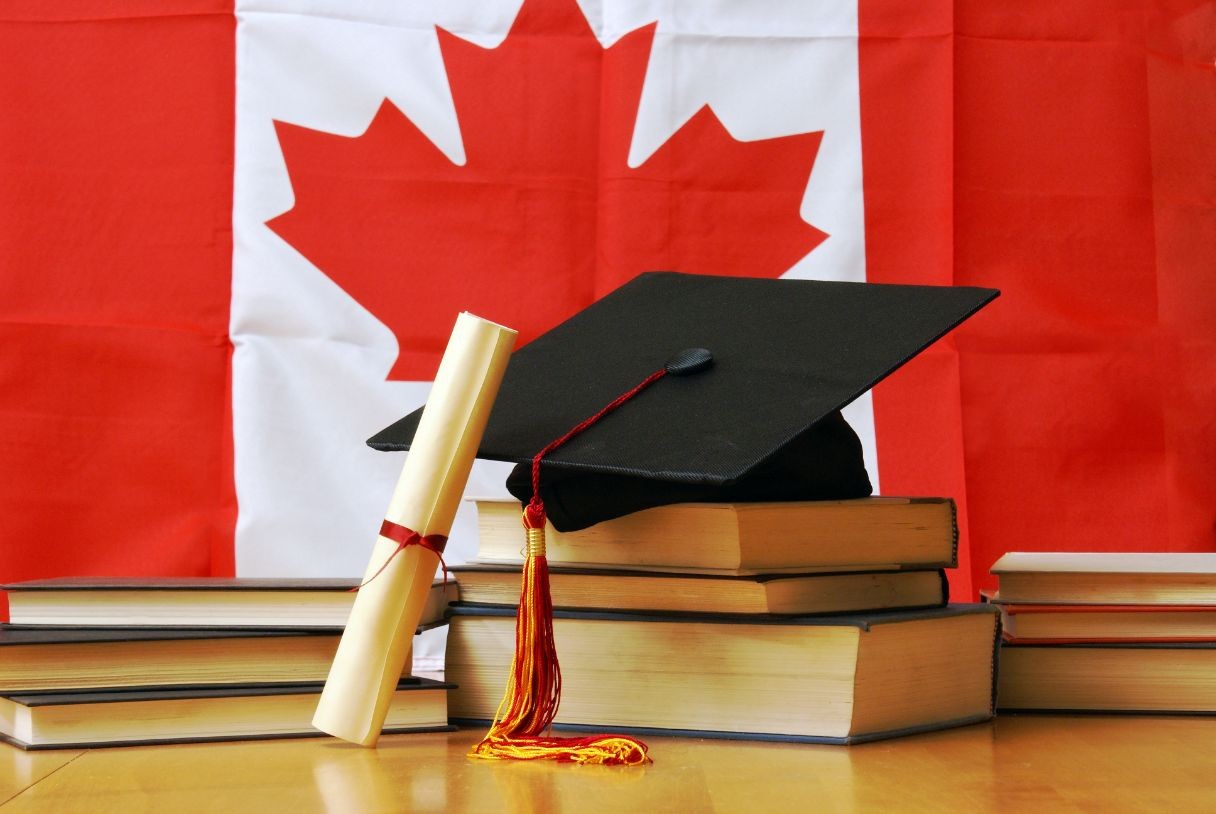 World-class Education
Globally speaking, Canada provides unrivaled educational options. A degree obtained from a Canadian university is highly regarded and respected worldwide. Top-quality courses and other activities incorporated in the universities impart comprehensive education. The classes not only improve academic knowledge but also soft skills like leadership, teamwork, and effective communication. If students want to pursue higher education in Canada, they can search for these institutions. 
It's affordable.
Canada offers degrees that are considerably more cheaper compared to other prestigious universities in the United States, the United Kingdom, and other English-speaking nations.
Ease of living.
It can be intimidating to consider studying abroad, but doing so in an English-speaking, first-world nation makes it simpler for international students to adjust.
Scholarship
One of the most sought-after places to study that also promotes equality is Canada. Hence, by providing scholarship possibilities for those in need, Canadian universities are encouraged to accept overseas students from all backgrounds. Both need-based and merit-based scholarships are available to students in Canada.
Read Also: Cheapest Universities in USA For International Students
Work Opportunity During and Post Study
The moment the student has decided on one of the greatest programs or course of study to pursue in Canada, they can explore the rest of what the nation has to offer. The nation permits foreign students to work full-time during the summer and winter breaks and up to 20 hours per week while enrolled in classes. Before working in Canada, you must enroll in a course. This income enables students to control their spending. This is a fantastic opportunity for them to maintain their Canadian residency while expanding their professional network.
As UoPeople is an online institution with US accreditation, you can study whenever and wherever you want! The application procedure is straightforward, and earning a degree is absolutely beneficial. 
Brandon University
The university's international application procedure is open to prospective overseas students. According to Brandon University, it has a long history of working with overseas students, and it provides one-on-one interactions with professors and research possibilities that aren't available at bigger colleges. 
Université de Saint-Boniface
Tuition:

$10,570 – 16,850

 
While Saint-Boniface is a French university, international students should anticipate having a certain degree of French language proficiency. Several programs also have English language requirements.
Read Also: 10 Best Norway Universities for International Students
Canadian Mennonite University
Due to the unquestionably vast diversity of experiences and viewpoints that they may bring, international students are welcomed and encouraged to apply at CMU. Almost 19 majors are available to international students for their bachelor's degree programs. 
5.
Memorial University of Newfoundland
Memorial University welcomes and encourages foreign applications from its international students. The university provides unique facilities for foreign students, including student advising, an office for internationalization, and international student organizations. 
Top Best Colleges in Canada For International Students
Canada is substantially increasing the number of international students each year. Future students might occasionally not need student visas to study in Canada.
Also, the majority of master's-granting institutions focus on STEM fields. This suggests that after earning a master's degree, students might remain in the nation for a considerable amount of time to hunt for employment.
Read Also: 10 Best Finland Universities for International Students
See the top best colleges in Canada for international students listed below.
Acadia University
Adler University, Vancouver
Brock University
Cape Breton University
Capilano University
Carleton University
Crandall University
Dalhousie University
Fairleigh Dickinson University
King's University College
Kwantlen Polytechnic University
Lakehead University
Lakehead University (Georgian College)
MacEwan University
McGill University's School of Continuing Studies
Memorial University of Newfoundland
Mount Allison University
Mount Saint Vincent University
New York Institute of Technology
Nipissing University
Ontario Tech University
Royal Roads University
Ryerson University
Simon Fraser University
St. Mary's University
St. Thomas University
The King's University
Thompson Rivers University
Trent University
Trinity Western University
University Canada West
University of Guelph
University of Lethbridge
University of Manitoba
University of Manitoba
University of New Brunswick
University of Northern British Columbia
University of Prince Edward Island
University of Regina
University of Saskatchewan
University of the Fraser Valley
University of Victoria
University of Waterloo
University of Windsor
University of Winnipeg
Vancouver Island University
Western University
Wilfrid Laurier University
Wilfrid Laurier University
York University
Read Also: 10 Best Cheapest University in UK to Study Abroad
Cheap Master Degrees in Canada
Memorial University of Newfoundland
University of Northern British Columbia
University of Calgary
Simon Fraser University
University of Saskatchewan
Tuition-Free Universities in Canada for International Students
The University of the People is open to all international students, including Canadians, and has earned accreditation from a North American accrediting body. A wide range of tuition-free programs, including Associate, Bachelor, and Master's degrees in Business, Computer Science, Education, and Health Science, are offered by this entirely online university.
Although Canadian colleges have reasonable tuition costs, UoPeople's pricing is unbeatable. While the convenience of an online degree gives you the freedom to study whenever and whenever you desire.
Many colleges with an international reputation for academic excellence and superior career programs are located in Canada. Students are prepared for employment right out of school with a degree from one of these prestigious colleges.
Read Also: 10 Cheapest Universities in Canada to Study Abroad
That has been one the Top Best Colleges in Canada For International Students. Keep on checking our website to learn more about study abroad programs daily.