Are you searching for BUK registration portal, authentication portal or hostel application portal? Do you wish to login to BUK portal to check admission status, apply for hostel accommodation, register for post utme, pay school fees or do other BUK prospective candidates or students related actions?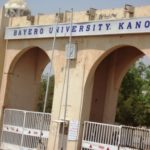 If yes is your answer, then am very happy to welcome you as you read this post based on BUK portal.
Before you proceed, here are a few of the things you should be anticipating from this post on BUK Portal.
Let's start already shall we?
What is BUK Portal?
Let me educate you in simple terms that BUK portal is a specially designed site from the Bayero University Kano which enables
candidates, students and in most cases even staffs to carry out academic related tasks on their individual profiles.
To gain access to BUK portal, you however need required login details to be able to login to the portal. This login informations are mostly supplied by the management of the Bayero University Kano.
This concept now brings us to the"what you can do on BUK portal section".
What Can Be Done On BUK Portal
Students
All those who are already students of the Bayero University Kano can be able do some of the following on ABU Portal:
* Pay School Fees
* Book hostel Accommodation
* Register courses online
Prospective Students
All those who are yet to become students of the Bayero University Kano can also utilise BUK portal to perform the following:
* Register for BUK Post UTME
* Purchase BUK Post UTME form online
* Printing Admission Letter
* And typically, assess their BUK admission list.
List Of BUK Portals And How To Login
Now that you are aware of what you could do on BUK portal, let me show you how to login to BUK Portal.
BUK Undergraduate Portal Login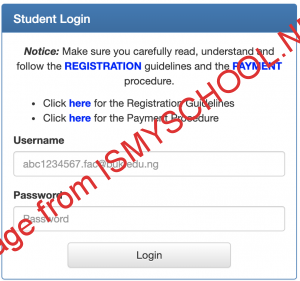 Note: You can access BUK hostel application portal after you have successfully logged using the procedures mentioned above.
BUK Authentication Portal login
Authentication for Fresh Students
To access BUK authentication portal, visit https://mybuk.buk.edu.ng/ug/authentication.php
Enter your Admission Letter S/N, JAMB Number, and Registration Number
Click on  Authenticate.
Authentication for Returning Students
BUK Application Portal
BUK Postgraduate Portal (SPS Portal)