Now students and candidates can check the UNR Academic Calendar 2023-2024 on this page. All information to guide you has been provided for you.
An academic calendar is essential for students, teachers, and staff. It's like a reminder that shows all the important events and dates for the whole school year and each semester. It's not just for them; it also helps parents, alumni (former students), and people who want to join the school. They all get useful information from it. What's interesting is that each school makes its own academic calendar with lots of specific and carefully chosen dates.
The following academic calendar applies to the following programs only:
Online Master of Social Work (MSW)
For the 16-week academic calendar, please refer to the Admissions and Records page.
NOTE: Calendar dates that include: Term A, Term B, 7W1, 7W2, or (MSW) refer to the Master of Social Work online program only.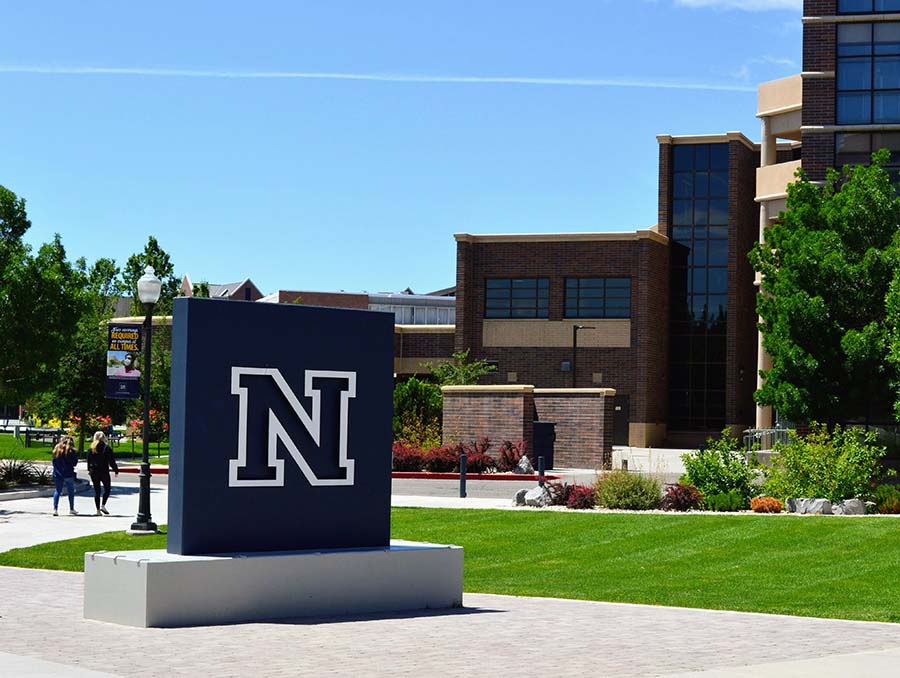 UNR Academic Calendar 2023-2024
August
Deadline to accept admission | Tuesday, 8/22/2023
Last day to be enrolled without instructor permission | Wednesday, 8/30/2023
Final day to receive a 100% refund, Term A classes (MSW)* | See September date
Deadline to submit a Leave of Absence and defer admission (MSW)* | See September date
September
Tuition and fees due | Friday, 9/1/2023
Labor Day, Campus Closed | Monday, 9/4/2023
First Day of Classes (14 week and Term A classes) | Tuesday, 9/5/2023
Final day to receive a 100% refund, Term A classes (MSW)* | Saturday, 9/9/2023
Deadline to submit a Leave of Absence & Defer Admission (MSW)* | Saturday, 9/9/2023
Final day to receive a 100% refund (14-week classes) | Tuesday, 9/12/2023
Deadline to submit a Leave of Absence & Defer Admission (14 week programs) | Tuesday, 9/12/2023
October
Deadline for December graduation applications | Sunday, 10/1/2023
Last day to drop classes (MSW Term A)* | Monday, 10/2/2023
Final day to request a 50% refund if withdrawing from the university | Friday, 10/13/2023
Instruction ends (MSW Term A classes)* | Sunday, 10/22/2023
Instruction begins, Term B classes (MSW)* | Monday, 10/23/2023
Grades due (MSW Term A classes)* | Friday, 10/27/2023
Final day to receive a 100% refund (MSW Term B classes)* | Friday, 10/27/2023
Nevada Day, Campus Closed | Friday, 10/27/2023
Last day to drop classes (14-week) | Tuesday, 10/31/2023
November
Grades due (MSW Term A classes)* | See October date
Final day to receive a 100% refund (MSW Term B classes)* | See October date
Last day to drop classes (14-week) | See October date
Veteran's Day, Campus Closed | Friday, 11/10/2023
Last day to drop classes (MSW Term B, 7-week class)* | Monday, 11/20/2023
Thanksgiving Day, Campus Closed | Thursday, 11/23/2023
Family Day, Campus Closed | Friday, 11/24/2023
December
Deadline to submit a Notice of Completion for December graduation | Friday, Saturday, 12/1/2023
Commencement | Saturday, 12/9/2023
Instruction ends (14-week and Term B classes) | Sunday, 12/10/2023
Grades due (14-week and Term B classes) | Friday, 12/15/2023
December
Deadline to Accept Admission | See January date
January
Deadline to Accept Admission | Monday, 1/8/2024
Last day to be enrolled without instructor permission | Tuesday, 1/16/2024
Tuition and Fees Due | Friday, 1/19/2024
MLK Holiday | Monday, 1/15/2024
First Day of Classes (14-week and Term A classes) | Monday, 1/22/2024
Final day to receive a 100% refund, Term A (7W1) classes (MSW)* | Friday, 1/26/2024
Deadline to submit a Leave of Absence & Defer Admission (MSW)* | Friday, 1/26/2024
Final day to receive a 100% refund (14-week classes) | Monday, 1/29/2024
Deadline to submit a Leave of Absence & Defer Admission (14-week programs) | Monday, 1/29/2024
February
Last Day to Drop Term A (7W1) classes (MSW)* | Monday, 2/19/2024
Final day to request a 50% refund if withdrawing from the university | See March date
March
Deadline for May graduation Applications | Friday, 3/1/2024
Final day to request a 50% refund if withdrawing from the university | Friday, 3/1/2024
Instruction ends, Term A (7W1) classes (MSW)* | Sunday, 3/10/2024
Instruction begins, Term B (7W2) classes (MSW)* | Monday, 3/11/2024
Grades due for Term A (7W1) classes (MSW)* | Friday, 3/15/2024
Final day to receive a 100% refund, Term B (7W2) classes (MSW)* | Friday, 3/15/2024
Last Day to Drop classes (14-week)  | Tuesday, 3/19/2024
April
Last day to drop Term B (7W2) class (MSW)* | Monday, 4/8/2024
Instruction ends (14-week and Term B (7W2) classes) | Sunday, 4/28/2024
May
Grades Due (14-week and Term B (7W2) classes) | Friday, 5/3/2024
Deadline for submitting notice of completion for May graduation | Friday, 5/3/2024
Commencement | Thursday, 5/16/2024 – Saturday, 5/18/2024
April
Deadline to Accept Admission | See May date
May
Deadline to Accept Admission | Monday, 5/6/2024
Last day to be enrolled without instructor permission | Tuesday, 5/14/2024
Tuition and Fees Due | Friday, 5/17/2024
First Day of Classes (14-week and Term A classes) | Monday, 5/20/2024
Final day to receive a 100% refund, Term A classes (MSW)* | Friday, 5/24/2024
Deadline to submit a Leave of Absence and Defer Admission (MSW)* | Friday, 5/24/2024
Final day to receive a 100% refund (14-week classes) | Monday, 5/27/2024
Deadline to submit a Leave of Absence and Defer Admission (14-week programs) | Monday, 5/27/2024
Memorial Day observed, Campus Closed | Monday, 5/27/2024
June
Deadline for August Graduation Applications | Saturday, 6/1/2024
Last Day to Drop Term A classes (MSW)* | Monday, 6/17/2024
Final day to request a 50% refund if withdrawing from the university | Friday, 6/28/2024
July
Instruction ends, Term A classes (MSW)* | Sunday, 7/7/2024
Fourth of July Observed, Campus Closed | Thursday, 7/4/2024
First Day of Term B classes (MSW)* | Monday, 7/8/2024
Final day to receive a 100% refund, Term B classes (MSW)* | Friday, 7/12/2024
Grades due for Term A classes (MSW)* | Friday, 7/12/2024
Last Day to drop 14-week class | Tuesday, 7/16/2024
Last day to drop Term B classes (MSW)* | See August date
August
Last day to drop Term B classes (MSW)* | Monday, 8/5/2024
Instruction ends (14-week & Term B classes) | Sunday, 8/25/2024
Grades due (14-week and Term B classes) | Friday, 8/30/2024
Deadline for submitting notice of completion for August graduation* | Friday, 8/9/2024
*August Graduation | Friday, 8/16/2024
August
Deadline to Accept Admission | Monday, 8/26/2024
Last day to be enrolled without instructor permission | Tuesday, 9/3/2024
Final day to receive a 100% refund, Term A classes (MSW)* | See September date
Deadline to submit a Leave of Absence & Defer Admission (MSW)* | See September date
September
Tuition and Fees Due| Friday, 9/6/2024
Labor Day, Campus Closed | Monday, 9/2/2024
First Day of Classes (14-week and Term A classes) | Monday, 9/9/2024
Final day to receive a 100% refund, Term A classes (MSW)* | Friday, 9/13/2024
Deadline to submit a Leave of Absence & Defer Admission (MSW)* | Friday, 9/13/2024
Final day to receive a 100% refund (14-week classes) | Monday, 9/16/2024
Deadline to submit a Leave of Absence & Defer Admission (14-week programs) | Monday, 9/16/2024
October
Deadline for December Graduation Applications | Tuesday, 10/1/2024
Last Day to Drop Term A classes (MSW) | Monday, 10/7/2024
Final day to request a 50% refund if withdrawing from the university | Friday, 10/18/2024
Instruction ends, Term A classes (MSW) | Sunday, 10/27/2024
Instruction begins, Term B classes (MSW) | Monday, 10/28/2024
Grades due for Term A classes (MSW) | See November date
Final day to receive a 100% refund, Term B classes (MSW)* | See November date
Nevada Day, Campus Closed | Friday, 10/25/2024
Last Day to Drop 14-week classes | See November date
November
Grades due for Term A classes (MSW) | Friday, 11/1/2024
Final day to receive a 100% refund, Term B classes (MSW) | Friday, 11/1/2024
Last Day to Drop 14-week classes | Tuesday, 11/5/2024
Veteran's Day, Campus Closed | Monday, 11/11/2024
Last day to drop Term B, 7-week class (MSW)* | Monday, 11/25/2024
Thanksgiving Day, Campus Closed | Thursday, 11/28/2024
Family Day, Campus Closed | Friday, 11/2/2024
December
Deadline to submit a Notice of Completion for December graduation | Friday, 12/6/2024
Commencement | Saturday, 12/7/2024
Instruction ends (14-week and Term B classes) | Sunday, 12/15/2024
Grades due (14-week and Term B classes) | Friday, 12/20/2024