This is to inform all students of Petroleum Training Institute Effurun that PTI Effurun Portal for payment of school fees has opened for 2016/2017 academic session.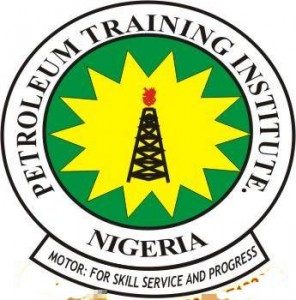 Pti Effurun Payment Of School Fees Instructions
THE PROCEDURE FOR THE PAYMENT OF SCHOOL FEES IS CONTAINED IN YOUR ONLINE ADMISSION LETTER AND ALSO AVAILABLE ONLINE IN OUR PORTAL VIA "How To Pay Fees" under Students Menu in the home page
PAYMENT OF SCHOOL FEES IS TIED TO YOUR ONLINE COURSE REGISTRATION AND WILL FINALY MAKE AVAILABLE, YOUR EXAMINATION CARD IN YOUR PORTAL PROFILE WHICH WILL BE REQUIRED DURING ANY OF YOUR SEMESTER EXAMINATIONS.
PLEASE ENDEAVOUR TO COMPLETE THE PROCESS IN GOOD TIME TO AVOID RUSH TOWARDS EXAM PERIOD.
OLD STUDENTS WITH CARRYOVER RESULTS ARE TO MAKE SURE THEIR CARRYOVER COURSES ARE AVAILABLE ON THEIR PROFILE BEFORE COMPLETING THE PROCESS.
HOW TO REGISTER FOR COURSES AND CARRYOVER/SPILL OVER ARE ALSO AVAILABLE AS A MENU ITEM UNDER STUDENTS MENU IN THE HOME PAGE.
NOTE: THERE WILL BE AN ORIENTATION ON HOW TO COMPLETE THESE PEOCESSES IN THE MAIN CAMPUS AT A LATER DATE DURING YOUR CLEARANCE/ORIENTATION PERIOD. THE DATE WILL BE ANNOUNCED ON CAMPUS.
See Also:PTI EFFURUN 2016/2017 MERIT ADMISSION LIST RELEASED