If you are here to check NYSC mobilisation list for 2020 then you are definitely on the right page. I have narrowed down the steps and procedures to successfully check your name on NYSC batch A mobilisation list for both stream 1 and 2.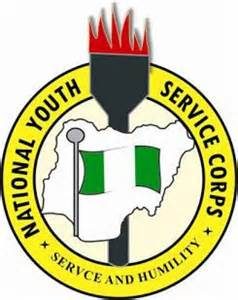 All prospective Corps members (PCMs) are by this notice informed that the management of the National Youth Service Corps (NYSC) has released the mobilisation list for batch A stream 1 and 2.
The procedures to check your name across the list and further instructions to take can be found below. 
Before you proceed further to read how to check your name on NYSC mobilisation list, you may want to check out NYSC Date Of Birth And Change Of Course Correction Procedures and also NYSC Relocation (Redeployment) Accepted Reasons here.
How To Check NYSC Batch "A" Stream I, II Approved Senate List
 Visit the NYSC registration portal via the following website http://portal.nysc.org.ng/nysc1/VerifySenateLists
Select your Institution (i.e School you graduated from),
Enter your Matriculation Number and Surname in the spaces provided,
Select your Date of birth,
Click the SEARCH button to access the mobilisation list.
NOTE: If you cant find your name on the senate list or error list try this hack.
After Selecting your institution on the portal, on the box for matriculation number just type 1 then your surname and date of birth, it will be displayed if there is mix up or mobilised.
Or it may be that your school has probably not uploaded the list yet as uploading of names is still ongoing. Prospective corps members are to contact their school for any issues concerning the upload.
IMPORTANT INFORMATION TO PCM'S YET TO SEE THEIR NAMES ON NYSC PORTAL
All Prospective Corps Members who have not seen their names on the senate list on the NYSC portal, can revisit the senate list and see the reason why their Institutions could not upload their records.
You are advised to visit NYSC Registration Portal portal.nysc.org.ng scroll down to important information, then click the link " check senate list or it equivalents " and fill your details.
After viewing the error, PCMs should endeavour to solve the indicated problem.
IMPORTANT INFORMATION TO ALL PCMS
All prospective corps members who paid for the online registration during the previous NYSC batch Mobilisation process but were not mobilised need not to pay again.
'Registration for Re-mobilisation' is required only for corps members that have been mobilised in a previous NYSC batch but absconded from service.
In order to ensure a seamless registration, prospective corps members are to note the following for strict compliance.
The Website address is any of the following: www.nysc.gov.ng www.nysc.org.ng www.portal.nysc.org.ng
Prospective Corps members should ensure that they have functional e-mail addresses that they can access and Nigerian (GSM) telephone numbers with which to register.
Locally trained prospective Corps members are expected to use correct Matriculation numbers to register.
For locally-trained graduates, only those whose names appear in the Senate/ Academic Board Approved Result lists submitted by their Institutions will have access to the register on the NYSC portal.
Foreign-trained prospective corps members should ensure that their Institutions are accredited. Where in doubt, it is their responsibility to approach Federal Ministry of Education for verification.