What are the subjects required in WAEC and NECO to study Music?  if you are interested in NECO and WAEC (O level) subjects required for Music then am happy to inform you that this post contains all the WAEC as well as NECO subject requirements to study Music under the faculty of Arts and Humanities in the university.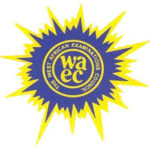 This is to inform all aspirants who wish to apply for admission in Nigeria into any of federal, state or private owned universities to study Music under the faculty of Arts and Humanities that the NECO and WAEC requirements which includes the compulsory subjects needed for Music has been published here in this post.
If you are interested in JAMB subject combination for Music also, you can start by checking out JAMB subject combination for Music here or use the general approach by checking JAMB subject combination for all courses here.
Other Useful Resources
You can also check out other JAMB and WAEC resources below:
WAEC And NECO Subject Requirements for Music
The subjects required to study Music in both WAEC and NECO are as follows:
Five SSCE credit passes including Music and English Language.
Special Requirements (Waiver) Remarks
(i) BU accepts Music Society of Nigeria's Grade V Certificate, Trinity College of Music Grade V certificate and Associated Board of Royal Schools of Music Grade V Certificate and other Arts or Social Science subjects.
(ii) OAU and UI – Credit pass in Music is not compulsory.
(iii) UNIUYO does not insist on Credit pass in Music at SSCE. If a candidate earns a Grade V certificate in the Associated Board of Royal School of Music (ABRSM) Examination or Music Society of Nigeria (MUSON) Examination, it will be an added advantage.
(iv) UNIPORT accepts credit passes in English Language and any other four subjects (a credit pass in Music is an added advantage).
(v) UNIJOS requires five O' level credit passes to include English Language, Literature in English and any Arts/Social Science subjects at not more than two sittings.
DIRECT ENTRY and UTME
(i) UNN and UNIUYO require candidates to pass Audition test which is held on the last Thursday and Friday of August every year.
(ii) UNIUYO does not insist on Credit pass in Music at SSCE
(iii) OAU accepts candidate with credit in English Language and four other subjects but with no qualification or certificate in Music may be considered provided they posses UTME requirements.
(iv) DELSU does not insist on credit pass in Music at O/Level Both UTME and DE candidates must pass its departmental audition test.
(v) UNIZIK does not require credit in Music but does accepts a pass in English Language.
(vi) LASU accepts NCE (merit) in Music Education, Music Technology/Music from recognized institutions.
(vii) OAU requires credit in another language, African or European.
(viii) DELSU accepts HND )Upper credit) into 300 level. Also accepts Associated Board of Royal School of Music (ABRSM) Grade.
(ix) UNIPORT – No Direct Entry.
The O level (WAEC and NECO)  requirements posted above may only apply to Music under the faculty of Arts and Humanities. If the Music you intend in studying is in another faculty, the subject requirements may be different from the one on this page. You can check JAMB brochure for all faculties here.
List of Schools That Offer Music
This section contains the list of universities that offer Music in Nigeria. These are basically schools that accepts the WAEC and NECO requirements for Music posted above.
The following are the list of schools that offer Music: