How much is KDUMS school fees for new and returning students 2020/2021? If you are interested in KDUMS school fees for new and old students then am very happy to inform you that we have dedicated this post to providing you King David University of Medical Science, Uburu school fees.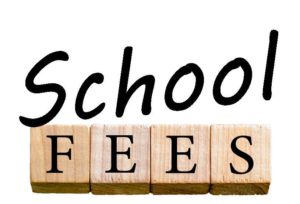 This is a notice to the general public as well as both new and returning students of King David University of Medical Science, Uburu that KDUMS school fees for new and old students has been scheduled and published here on this page. Without further ado, proceed to check KDUMS school fees below. You can also check out List Of Federal Universities In Nigeria and Their School Fees.
KDUMS School Fees
N1,000,000.
KDUMS school fees starts at N1,000,000 (1 Million Naira).
NB: THE BELOW SCHOOL FEES OF KING DAVID UNIVERSITY OF MEDICAL SCIENCES UBURU FOR 2021/2022 ACADEMIC SESSION INCLUDES HOSTEL ACCOMMODATION WITHIN THE UNIVERSITY CAMPUS FOR ALL STUDENTS
S/No
Course
Nigerian
Students (₦)
International
Students (₦)
1
Medicine & Surgery
3.0million
10million
2
Pharmacy
2.5million
10million
3
Nursing Science
2.0million
10million
4
Medical Laboratory Science
2.0million
10million
5
Dentistry
2.0million
10million
6
Optometry
2.0million
10million
7
Biomedical Engineering
2.0million
10million
8
Radiography and Radiation Sciences
2.0million
10million
9
Health Economics
2.0million
10million
10
Hospital & Healthcare Administration
2.0million
10million
11
Physiotherapy
2.0million
10million
12
Health Policy & Health Systems
2.0million
10million
13
Public Health
2.0million
10million
14
Human Nutrition and Dietetics
2.0million
10million
15
Human Anatomy
2.0million
10million
16
Physiology
1.0million
10million
17
Biochemistry
1.0million
10million
18
Microbiology/Parasitology
1.0million
10million
19
Traditional & Complementary Medicine
1.0million
8million
20
Computer Science
1.0million
8million
21
Applied Biology/Biotechnology
1.0million
8million
22
Industrial Physics/Astronomy
1.0million
8million
23
Industrial Mathematics/Statistics
1.0million
8million
24
Industrial Chemistry
1.0million
8million
25
Pre-Degree Programme
500,000
5million
Signed
Prof. Jesse Uneke
Ag. Vice-Chancellor
King David University of Medical Sciences (KDUMS)
Uburu, Ohaozara LGA, Ebonyi State
How To Pay KDUMS School Fees
KDUMS School Fees Payment Deadline
The deadline for the payment of KDUMS School Fees is on the …
We are going to update this page as soon as any changes is made to KDUMS school fees by the management. Until then, continue checking this page and bookmark it for easy access to check KDUMS school fees.