Welcome to our FUOTUOKE cut off mark post where we primary discussed and answered questions concerning FUOTUOKE JAMB cut off mark and departmental cut off mark. So, if you are interested in knowing what FUOTUOKE cut off mark for admission into 2020/2021 is, then continue reading this article.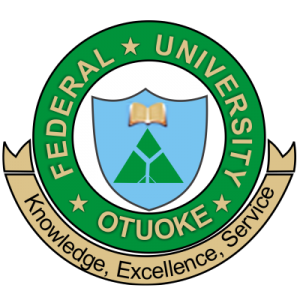 The general public are hereby informed that FUOTUOKE Cut Off Mark for 2020/2021 academic session is now available.
What is FUOTUOKE cut off mark?
FUOTUOKE Cut Off Mark is the minimum point a student applying for admission must attain in the Unified Tertiary Matriculation Examination (UTME or JAMB) and or Post-Utme/Screening Exercise in order to be considered for admission in the Federal University Otuoke.
Note: Since FUOTUOKE cut off mark for this year is yet to be available; The Federal University Otuoke cut off mark shown below is for the previous year. We hope it would help you make an informed decision on the course you can apply for based on their cut off points. When the current year's cut off mark is released, it will be updated here.
Also, check out the following
FUOTUOKE JAMB Cut Off Mark
All FUOTUOKE Aspirants are hereby informed that the FUOTUOKE jamb cut-off Mark for admission is 180.
This means that all those who wrote JAMB and Scored up to 180 or a minimum of 180 are eligible to buy FUOTUOKE Post-Utme or Admission form and also sit for the Examination should there be.
All those who scored less than 180 are to note that the Federal University Otuoke Bayelsa will not accept them for admission. See the list of courses offered in FUOTUOKE Here.
FUOTUOKE Departmental Cut Off Mark
A lot of aspirants are also concerned to know when the departmental cut off mark of the Federal University Otuoke Bayelsa will be released.
Departmental cut off mark is the minimum cut off mark for admission into various departments in a particular University.
The CUTOFF is programme specific and the weighted average for UTME and Post- UTME is 60% and 40% respectively.
The Federal University Otuoke departmental cut off marks are:
FACULTY OF EDUCATION

B.Ed. Business Education……….. 181
B.Sc. (Ed.) Education/Chemistry…. 166
B.A. (Ed.) Education/History……. 167
B.Sc. (Ed.) Education/Mathematics.. 188
B.Sc. (Ed.) Education/Physics…… 168

FACULTY OF ENGINEERING

B.Eng. Chemical Engineering…….. 214
B.Eng. Civil Engineering……….. 223
B.Eng. Electrical/Electronics Engineering 228
B.Eng. Mechatronic Engineering….. 227
B.Eng. Mehanical Engineering……. 208
B.Eng. Petroleum and Gas Engineering 227

FACULTY OF HUMANITIES AND SOCIAL SCIENCES

B.Sc. Economics and Development Studies 222
B.A. English and Communication Studies 229
B.A. History and International Studies 228
B.Sc. Sociology and Anthropology… 222
B.Sc. Political Science………… 235

FACULTY OF MANAGEMENT SCIENCE

B.Sc. Accounting……………….. 229
B.Sc. Banking and Finance……….. 189
B.Sc. Business Administration……… » 221
B.Sc. Entrepreneurship………….. 178
B.Sc. Marketing………………… 183

FACULTY OF SCIENCE

B.Sc. Biochemistry………………. 225
B.Sc. Biology…………………… 166
B.Sc. Chemistry…………………. 157
B.Sc. Computer Science and Informatics 223
B.Sc. Mathematics……………….. 167
B.Sc. Microbiology………………. 226
B.Sc. Physics…………………… 161
B.Sc. Statistics………………… 161