Are you here primarily because of Auchi Poly cut off mark for 2020/2021? Are you interested in knowing what Auchi Poly cut off mark is? This post discusses and provides answers to Auchi Poly cut off mark related questions such as: What is Auchi Poly JAMB cut off mark, what is Auchi Poly departmental cut off mark, and the rest.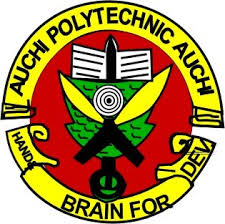 The genera public are hereby informed that Auchi Poly Cut Off Mark for admission into 2020/2021 academic session has been released by the management of the Federal Polytechnic Auchi (Auchi Poly).
What Is Cut Off Mark?
Cut Off Mark is the minimum point a student applying for admission must attain in his or her JAMB result and or Post-Utme/Screening Exercise in order to be considered for admission into a particular school.
Other Fed Poly Auchi News
Fed Poly Auchi JAMB Cut Off Mark
All Fed Poly Auchi aspirants are hereby informed that the general cut off mark for admission is 120.  This means that all those who wrote JAMB and scored up to 100, 120 or 150 or a minimum of 120 are eligible to buy Auchi Poly Post-Utme or Admission form and also sit for the Examination should there be.
This eligibility for buying Auchi Poly Screening form with a minimum JAMB Score of 120 or below are for all the programmes in the Federal Polytechnic Auchi.
Auchi Poly Departmental Cut Off Mark
A lot of aspirants are also concerned to know when the departmental cut off mark of the Federal Polytechnic Auchi will be released. Departmental cut off mark is the minimum cut off mark for admission into various departments in a particular University, Polytechnic or Colleges of Education.
ART AND INDUSTRIAL DESIGN
Fashion and clothing Technology 100
General Arts and Industrial Design 120
Photography Technology 100
ENVIRONMENTAL STUDIES
Building Technology 150
Surveying & Geoinformatics 150
Quantity Surveying 150
Architectural Technology 150
Estate Management and Valuation 150
Urban and Regional Planning 150
ENGINEERING
Electrical/Electronics Engineering Technology 180
Mechanical Engineering 180
Civil Engineering 180
Minerals and Petroleum Resources Engineering Technology 150
Agricultural Engineering Technology 150
Agricultural and Bio-Environmental Engineering Technology – 150
Chemical Engineering Technology 150
INFORMATION & COMMUNICATION TECH.
Mass Communication 180
Office Technology and management 150
Computer Science 180
Statistics 150
APPLIED SCIENCES
Polymer Technology 150
Science Laboratory Technology 180
Food Technology 150
Ceramics Technology 150
Hospitality Management 150 and above Available
BUSINESS STUDIES
Business Administration 180
Accountancy 180
Banking and Finance 160
Marketing 160
Public Administration 160