Are you interested in JAMB Brochure for Archealology under the Faculty of Sciences? If that is the case, I am very happy to inform you that all the details concerning JAMB brochure for Archealology has been provided in this post.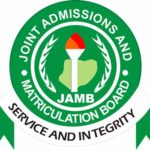 This is a notice to all JAMB candidates and those who are interested in studying Archealology under the Faculty of Sciences in the University that JAMB Brochure specially made for Archealology which contains all the requirements necessary to study the above course in the institutions also mentioned below in this post is now available.
In the following JAMB Brochure for Archealology under the Faculty of Sciences, we will be providing the following:
JAMB Subject Combination for Archealology
O Level Requirements to study Archealology
Direct Entry Requirements for Archealology and
List of Universities that offer Archealology
Without further ado, let us get started.
Other Resources You May Need
JAMB Subject Combination For Archealology
In UTME, note that English Language is mandatory for all courses. The other three subjects required to study Archealology under the Faculty of Sciences in the institutions listed above are:
Any three relevant Science subject
O Level (WAEC and NECO) Requirements For Archealology
In order to study Archealology in the University, you will need to pass the following requirements in your O level result which can either be WAEC or NECO or even both:
Five/Six SSCE credit passes at one or two sittings including English Language, Mathematics and other relevant subjects. Mathematics and two other relevant subjects
Direct Entry Requirements For Archealology
To apply for Archealology as a Direct Entry candidate, you require: Two 'A' level passes chosen from Geography Chemistry, Geology, Physics, Mathematics, Zoology and Botany or Biology
Special Requirements (Waiver) Remarks
(i) UI requires
(a) for Geology option the 3 Science subjects to include Physics and Mathematics.
(b) for Geography option to include Geography.
(c) for Zoology or Botany option to include Biology/Botany/Zoology and Mathematics.
(ii) UI does not accept NCE and ND/HND
List of Universities That offer Archealology
The following are the list of schools that offer Archealology:
To download JAMB Brochure for Archealology, click here.